On Tuesday, March 31st, 2015, Phillips Event Center hosted the 2015 Bra Art Event. This was the first time this event has been held here in the Brazos Valley and Phillips Event Center was honored to be able to host such an incredible event.  The amount of support was amazing and we are excited to say that more than 300 people came together to help raise over $24,000. 100% of the proceeds stay in the Brazos Valley to help women who do not have health insurance and do not qualify for government programs such as Medicaid, Medicare or County Indigent funds.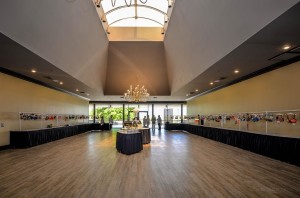 Companies as well as individuals all over the Brazos Valley put their creativity to use and entered over 70 bras to help raise money. The bras were lined up around the room for guest to observe and give them the option to place a bid in the silent auction. Along with the silent auction, there was also a live auction that got very interesting. Some bids even got as high as $1,000! We are happy to say that all the bras found a new home.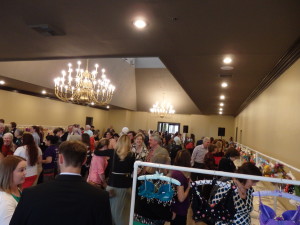 To keep the atmosphere livened up and guest entertained, there was a live performance by Jade Cienega and the Brazos Valley Belly Dancers.
As the night came to a close, guest enjoyed the newly renovated open patio that overlooks the 18th hole of the golf course.
We here at Phillips Event Center would just like to thank everyone again for their support and we hope to see you again next year!